06 mars 2011 | Catégories:
sage
|
View Comments
I just did a graph of the Evolution of the Overall Doctest Coverage of Sage since 3 years. The png is below.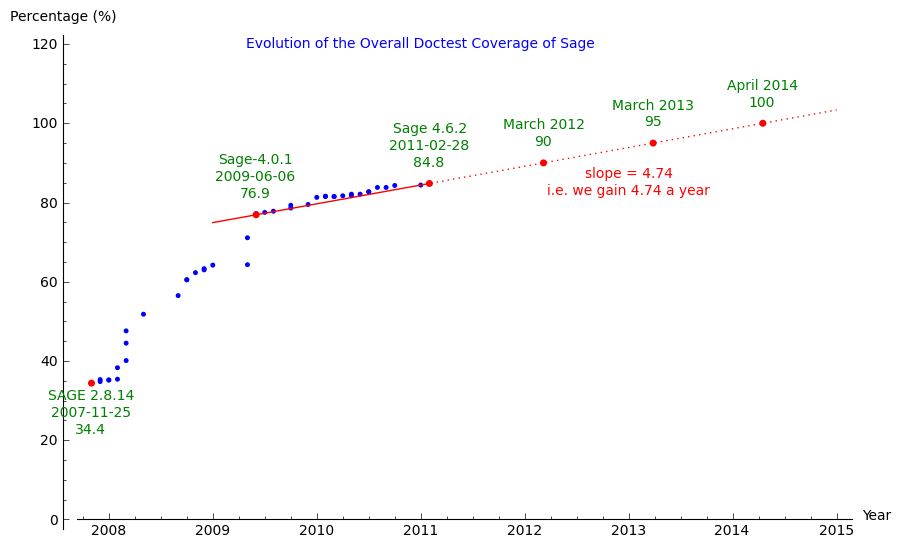 The coverage evolved quiet regularly during the last 20 releases (=20 months) with an average of a bit less than 5 percent a year. For sage-4.6.2, it is actually 84.8%. If we keep this rhythm, we should reach 90% coverage by March 2012 and 100% by April 2014.
The code I used is here : coverage_evolution.py.
blog comments powered by

Disqus